Swier – Holding Tanks
Foreign Affair Swan 46 MKII – I have 2 electric pumps: JABSCO – Model 50890-1100
Waste pump – 24v DC, with 5am fuses – 19 LPM (5US GPM) – Connections for 38mm (1 ½") Ports – Priming to 3m (9.5ft)
The aft one fitted in the locker under the basin in the heads, behind the electric grey water waste pump. Very hard to reach.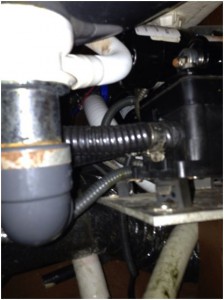 The fwd is fitted alongside the fwd holding tank in the fwd heads locker on the aft side of the heads, under the bottom shelf on the port side.
Much easier to reach.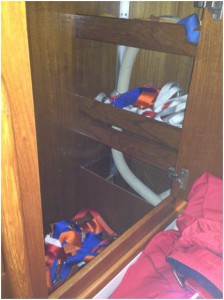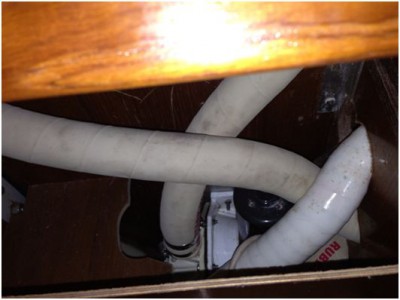 They both have timer switches on so that they can be run and will self stop after about 3-5 mins.
*** *** *** *** *** *** *** *** *** *** *** *** *** *** *** *** *** *** *** *** *** *** *** *** *** *** *** *** *** *** *** ***
I have a MKII with 2 holding tanks fitted as extras during build. My tanks must have been galvanised because they rotted through and leaked after about 12 years. I replaced them with purpose built fibreglass tanks about 5 yrs ago – seem to be great. I have the waste extract pipe on deck port side but it only services the fwd tank and I have never used it. Paul – Foreign Affair
The drawing are the original Nautor drawings
The first is the generic drawing (note the need for a vented loop):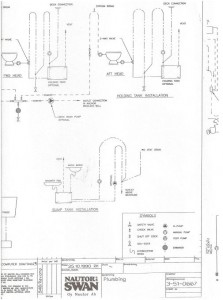 Diagrammatic location of Aft Holding tank (marked *11):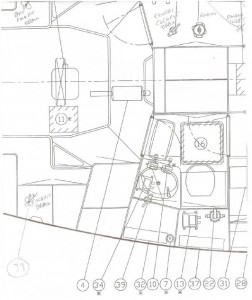 Location of Aft Holding tank – under aft berth: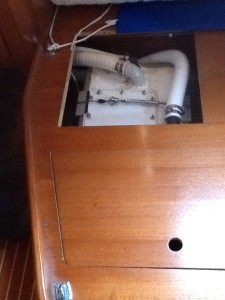 Aft Holding Tank: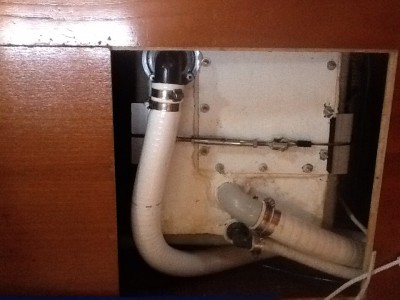 Diagrammatic location of FWD Holding tank (marked *11):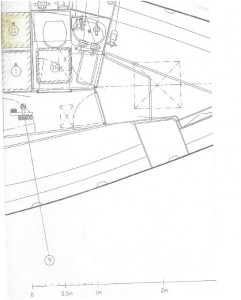 Location of Fwd Holding tank – under floor of locker on the aft side of the FWD heads: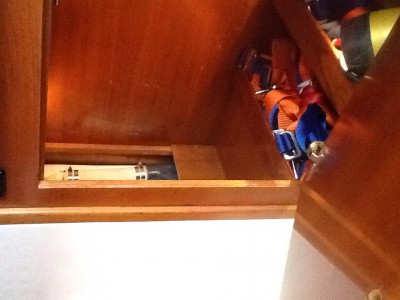 Fwd Holding tank
Please note optional Y Join to Deck Connection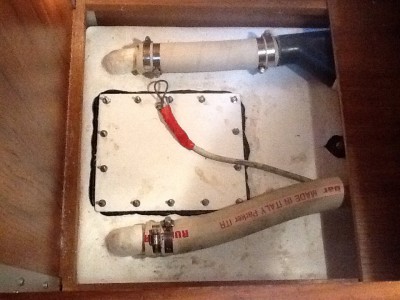 Please note optional "y Join" to Deck connection
If you follow the plumbing diagram the flow is as follows: From the toilet to the "three way Control" (front and back view available)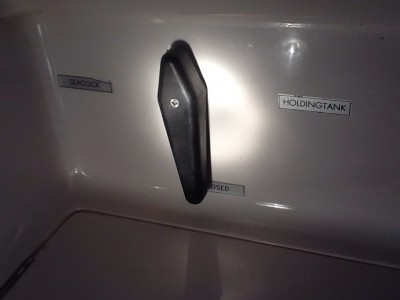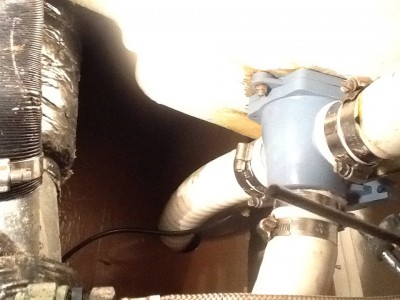 SeaCock goes to vented loop and then to "Y join prior to seacock" and then to seacock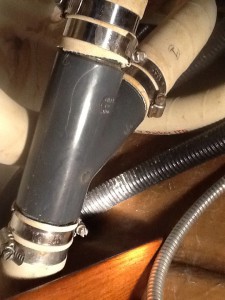 Holding tank goes directly to holding tank
Exit from holding Tank flow is as follows:
Holding tank, to optional "y join" to deck connection
Or
Electric pump, followed by Vented loop and then to "Y join prior to seacock" and then to seacock
Please note that each tank also has an independent vent.
*** *** *** *** *** *** *** *** *** *** *** *** *** *** *** *** *** *** *** *** *** *** *** *** *** *** *** *** *** *** *** ***
My ship has no holding tank and I want to install a system now. From what I see in my documentation is that Nautor had a holding tank option for the Swan 46. As I would like to stick to the original design as close as possible could you be so kind and post if any member of the club has more detailed drawings or specification on this holding tank option. Best would be to have drawings of the stainless steel tank itself with its fittings and possible instrumentation as well as some idea how the hoses run from the heads to this tank. I guess that in 1988 when the ship was built you still had a discharge pump through a seacock. Due to current regulations I would like to make the connector for the shore discharge come out at the anchor locker in order not to penetrate the deck. Thanks for allowing the other owners to share their knowledge and documentation with me.
Sven – SWIER